Summer School Mixed-Media Storytelling in Palermo
Are you ambitious, willing to work hard and eager to one day make a media production abroad? And do you have a particular interest in the issue of migration? Then join the Open Eyes Summer School 2022 Mixed Media Storytelling in Palermo!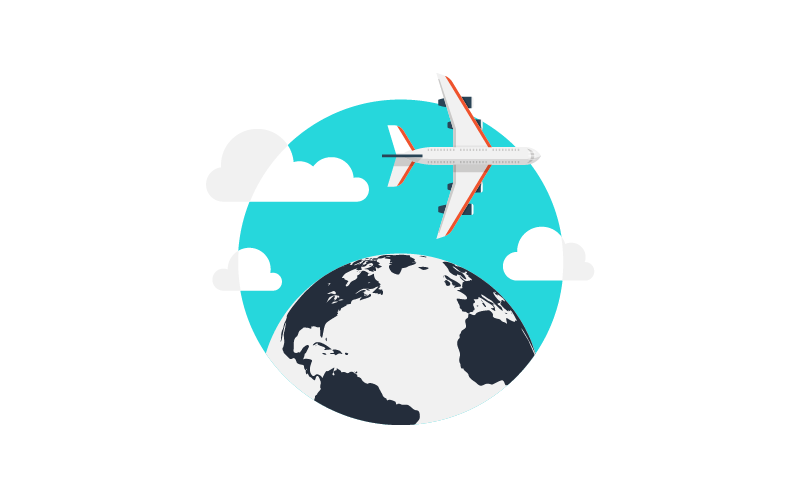 tthung makers wanted for Summer School Mixed-Media Storytelling in Palermo
Would you like to travel with other young creators and learn from each other's talents?
Are you eager to make a media production abroad?
Do you have a special interest in migrationissues?
Are you ambitious and willing to work hard?
Do you like to experiment?
Can you work together?
Are you over 18 years old?
Then read on!
Open Eyes is looking for participants in the Summer School Mixed Media Storytelling in Palermo focusing on the issue of migration
This course is suitable for creators in any genre. So, are you a writing journalist who would like to experiment with audio? A graphic designer who wants to work with text? Are you a documentary filmmaker who wants to practice with drawings or graphics? Do you make podcasts but do want to enhance them with photography? Engage in the experiment, team up, empower each other and learn from your travel companions. It's learning by doing. Under the guidance of experienced coaches from the field, we encourage you to just do it.
What ARE YOU GOING TO DO? 
In May 2023 you will travel with a group of up to 16 talented and enthusiastic journalists, artists, designers, photographers and academics to Palermo in Sicily, a place in Europe that takes on an important role within the European migration issue.
Once in Palermo, you will work in small teams of two to three creators on a story (working individually is also allowed) from your own specialty (text, photography, video, audio, graphics, etc.). In addition, you will challenge yourself to experiment with a medium you have not yet mastered. It is learning by doing, under the guidance of experienced coaches from the field. In your production you will highlight the issues and conditions of young migrants in Sicily.
THE TRAJECT
Six weeks before the trip, you start your own preliminary research. You will choose a subject, go in-depth, look for sources and possible protagonists for your story, and establish contacts. The preparatory phase also includes three full days in Amsterdam, during which we will provide you with stories from our experience, inspiration and tools, and prepare you for departure.
 Topics covered in the preparation:
Ethnographic fieldwork in contemporary issues
Qualitative interviewing with a focus on trauma
Investigating (criminal) networks
Translating EU migration policy for a wider audience
Co-creation and the impact of media content
 Skills you practice with:
Interviewing (with a special focus on trauma awareness)
Journalistic fieldwork as a team
Producing in co-creation and working interdisciplinarily
Reducing complex issues to a clear journalistic story
THE JOURNEY
It's the day of departure. You will fly with Alitalia or Transavia to Sicily and stay with the group in a tiny hostel. On the day of arrival, you will first settle in, have a nice meal, and explore the city. On day two and three an intensive program will follow. We will visit NGOs and dish out master classes from experienced journalists on journalism and criminology and interview techniques. They share working methods when it comes to interviewing adults and children with trauma, documenting European migration policy in Italy or doing journalistic fieldwork. We also organize a meeting for you with local journalists; very helpful for contacts.
 Then you get to work together. Coached by our experienced facilitators, you'll do all the fieldwork for your interactive longread, short documentary, podcast, series of photos, journalistic cartoon series, you name it! You'll build on your preliminary research, find main characters, interview them and gather all the ingredients for your story. You are free to do this on your own. But we explicitly encourage you to work together and use each other's strengths. The mixed media results will be published on the Lost in Europe website. Of course, we encourage you to pitch your finished work elsewhere as well.
 During the trip, the coaches hold consultation hours every morning.  During these hours, you can spar with them about your method and storyline or have a 1-on-1 confidential conversation about the situation you encounter in Sicily. There are also joint editing meetings with the whole group, from which you will learn a lot. Think of their work, perspectives, and approaches. On day 10, we will end the trip together with Sicilian delicacies and look back on what we experienced.
The elaboration
After the trip, it's all about the elaboration of your story. You will be working on this for six weeks after your return in a follow-up project. You will be doing the work yourself, but our coaches will once again be there for you. During these six weeks we organize review days spread over three dates, during which we look together at your individual learning needs and what guidance you need to achieve a good end product. This could be feedback and tips for your editing by editor Anton van Tilburg (NOS and RTL), help with your story structure and tension curve or final editing by Geesje van Haren.
guidance
During the pre- and post-program in Amsterdam you will be intensively coached by Geesje van Haren and Sanne Terlingen (the founders of the Lost in Europe project) and other experienced travel journalists.
 In Palermo you will be coached by Ismail Einashe, one of the investigative journalists within our Lost in Europe project. Ismail publishes with The Guardian, BBC News, Sunday Times, the Nation and NPR, and more. The Brit won an EU Migration Media Award for his story about a group of Bangladeshi shopkeepers in Palermo taking on the Sicilian mafia and is a Fellow at Columbia University's Dart Center for Journalism and Trauma. Ismail is also co-editor of the book Lost in Media: Migrant Perspectives and the Public Sphere (2019).
We ask 
Active involvement in the project from beginning to end.
A personal contribution of €1595 per person (There is room for a maximum of 16 participants. So don't wait too long to submit your motivation!) What do you get for this?
We offer
An unforgettable experience, first of all!
Substantive and creative workshops and master classes for inspiration and preparation by experienced practitioners for 3 days in Amsterdam and 2 days in Palermo
A course trip to Palermo, Sicily for the duration of 10 days, including coaching
Journalistic guidance and access to the VersPers-Open Eyes network
A follow-up course of 3 half days, during which you will receive practical and substantive guidance from experienced makers
Also included are your plane ticket and transfer to/from the hostel, welcome dinner, farewell meeting and all overnight stays.
At the end of this Summer School you will have a real final production in your hands.
(Food/drinks/transportation within Palermo are at your own expense, as well as any guide/interpreter/translator you may have to arrange yourself. Refund of the course fee is not possible)
grants
Please note that you can apply for reimbursement of travel expenses from the @FondsBJP. The BJP Fund offers the Expertise Promotion Scholarship especially for this type of training project within the Talent Development program. For questions about the scheme, please call the fund; 020 63 86 295 or send us an email at info@openeyesinstitute.org. We will be happy to help you with a letter of intent.
expectations
The travel and production language will be in English
The ideal participant will has a relevant education where you have already practiced with your favorite medium. Perhaps you have even published something before. In any case, you are ambitious, with an open mind.
We offer you a process that you might be perfectly capable of doing yourself, but don't dare (yet). It is learning by doing, in which you seek collaboration. You form a small team with other makers and learn from shared experiences. From a coaching role, our experienced journalism professionals will encourage and help you grow as a maker. In doing so, they will place a strong emphasis on content guidance as you develop your story.
This is not a technical course. We expect you to master basic technique in the genre you want to pursue. What is possible is the loan of photo and video cameras, transmitter sets, tripods, etc. If you want to practice with this equipment beforehand, we can schedule time to explain the basics and give you a practice assignment to perform in Amsterdam. You can further use free tools, such as slices.co
VersPers Publishing, under which Open Eyes Institute falls, also manages Small Stream Media an online platform for open journalism that publishes serious stories for a wide audience. The stories resulting from this project will also be published on VersPers' Lost in Europe site. And of course, you are free to pitch them further to mainstream media.
You can only respond if you are 18 years or older.
The terms and conditions of VP.Reizen can be found here.
If you still have questions, check out the FAQ here.
You are also always welcome to contact us at info@openeyesinstitute.org and fill out the callback form at the bottom of this page.
Preliminary process
The preliminary process consists of three days in Amsterdam on Monday, May 1, May 8 and May 15, 2023. The trip is from May 19 to May 29, 2023. The post-travel is divided into three half days on Monday, June 5, June 19 and July 3.
INTEREsted?
The Summer School will continue if there are more than 6 participants and if MinBuZa calls Sicily a sufficiently safe destination with respect to the coronavirus. There is room for a maximum of 16 participants. Recruitment for this edition of the Summer School closes on April 24, 2023 and the selection will be announced on April 26. No correspondence can be entered into about the results.
 Please send us your motivation, CV and (if you have one) some of your best previously published productions via the online application form before April 24, 2023.
 Your motivation will highlight your affinity for migration. Also let us know which medium you feel comfortable with and which medium you would like to experiment with while traveling. In addition, pitch in your letter an idea for a story you would like to produce in Palermo. For more information, you can also contact Emma, at info@openeyesinstitute.org
stay up to date
Ben je geïnteresseerd in deelname? Laat dan hier vrijblijvend je e-mailadres achter. We houden je dan op de hoogte over de Summer School.
 Still have questions? Feel free to send us an email: info@openeyesinstitute.org
Do you know someone who would love this Summer School? Tell them…
You can use the hashtag #OpenEyesInstitute to talk about the course on social media.
Deze inhoud is afgeschermd.
Helaas is deze inhoud alleen beschikbaar als je de toegang hebt gekocht.



Test
Je kunt de hashtag #OpenEyesInstitute gebruiken om te praten over de cursus op social media.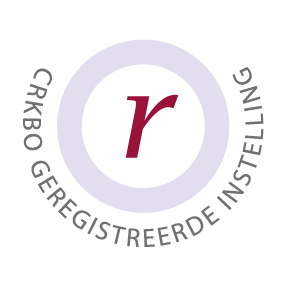 VersPers – Open Eyes voldoet aan de Kwaliteitscode voor Opleidingsinstellingen voor Kort Beroepsonderwijs en is geregistreerd in het CRKBO Register Instellingen.

VersPers – Open Eyes is lid van de Nederlandse Raad voor Training en Onderwerijs (NRTO). Lees hier de gedragscodes en algemene voorwaarden.